Molly and Pim and the Millions of Stars by Martine Murray
Molly has a strange life. Her mama collects herbs at dawn and makes potions, her father and brothers have gone away, and her house feels like a gyspy caravan.
Molly doesn't want to know anything about herbs and potions. She wishes she could be more like her best friend, Ellen, who has a normal family and a normal house. But she is also secretly interested in Pim, who is inquisitive and odd and a little bit frightening.
When Molly's mama makes a potion that has a wild and shocking effect, Molly and Pim look for a way to make things right, and Molly discovers the magic and value of her own unusual life.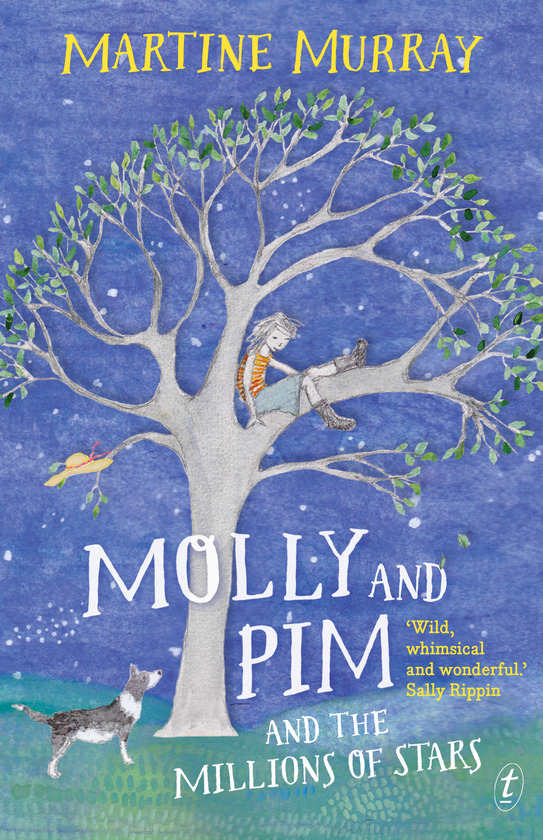 Afterlife by Rebecca Lim
From the acclaimed author of the Mercy series and The Astrologer's Daughter.
Since her parents died in a freak motorbike accident, Sophie Teague's life has fallen apart.
But she's just enrolled at a new high school, hoping for a fresh start.
That's until Eve, a beautiful ghost in black, starts making terrifying nightly appearances, wanting Sophie to be her hands, eyes and go-to girl.
There are loose ends that Eve needs Sophie to tie up. But dealing with the dead might just involve the greatest sacrifice of all.