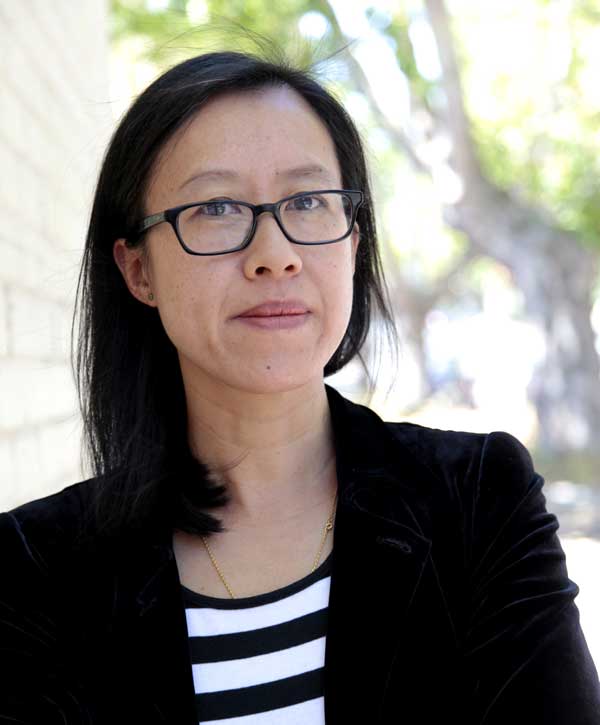 As part of my Seriously Spooky Month I asked some of my favourite spooky authors to write a guest post for My Best Friends Are Books.  Today I'm joined by Rebecca Lim, the author of sixteen books for children and young adult readers, including The Astrologer's Daughter and Afterlight.  Rebecca joins me to talk about why she writes 'slightly freaky young adult novels.' Thanks for joining me Rebecca!

In the opening of my latest novel, Afterlight, a little girl is lying in bed, about to fall asleep, when she looks up to see a man standing over her in the dark. He's very tall. She can see what he looks like, even with the lights out, because he's shining. And this is how she remembers feeling:
But he was real. Real as you. And I was terrified. But all he did was look down at me, lying with my blankets pulled right up to my eyes, looking back up at him.
Then I breathed in—just a trembly, choky flutter, the tiniest sound—and he was gone.
I write these slightly freaky young adult novels filled with archangels and demons, Norman knights, wronged ghosts and parentless children. In them, I try to make sense of questions like: Why do bad things happen to good people? What happens to human energy, human consciousness, after death? Are we ruled by fate or by our own free will? How does one bad past act reverberate into the future?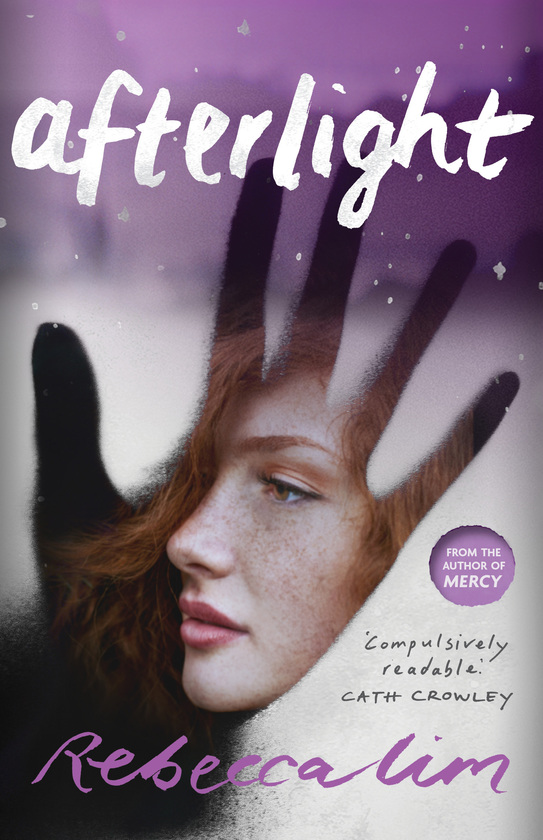 In order to do this, I'm quite happy to throw the "extraordinary" into the narrative mix because—even though I consider myself a very rational and logical person—I do believe there are things in this world that can't be explained by known science. And, often, the worst monsters in our world are not supernatural, but decidedly "human". So having a paranormal or supernatural narrative foil brings our humanity into sharp relief. Plus, as readers, who doesn't want to believe that magic exists?
And I don't often talk about this—2015 is probably my year for bringing this out in the open, finally—but the scene where the little girl sees the "shining" man actually did happen to me. I was about five, and I don't think it was a case of "sleep paralysis". I can quite clearly recall him looking down at me looking up at him, and I remember how terrified I was as I inched my hand towards my bedside lamp: because I knew that if I turned on the light, he would go. And he did. He looked like no one I knew or had ever seen on television. But, to this day, I can still remember what he looked like. And I've never thought it was a dream.
So that one tiny thing from my childhood has enabled me to walk with archangels along city streets and mountain switchbacks and follow the insistent spirit of a murdered woman down the alleyways and walking tracks of Melbourne. I never discount anything anyone tells me, and I read voraciously across all genres, because what do we really know? Not enough. Never enough.