David Levithan is one of those authors whose books I always pick up (I don't always get round to reading them).  I love his writing style and his books stand out as being quite different.  Every Day is one of my absolute favourite books.  It's one of those few books that has had a real affect on me and has stuck with me. In Every Day, A is in a different body each day, so it has to get used to being a different person (on the outside) and acting like that person. You can read my very gushing review here on the blog.
Another Day is a companion novel to Every Day and tells the story from Rhiannon's point of view.  I know it will be very different from Every Day but I'm curious to see the story from Rhiannon's perspective.
Another Day is published by Text Publishing and is available in Australia and NZ now.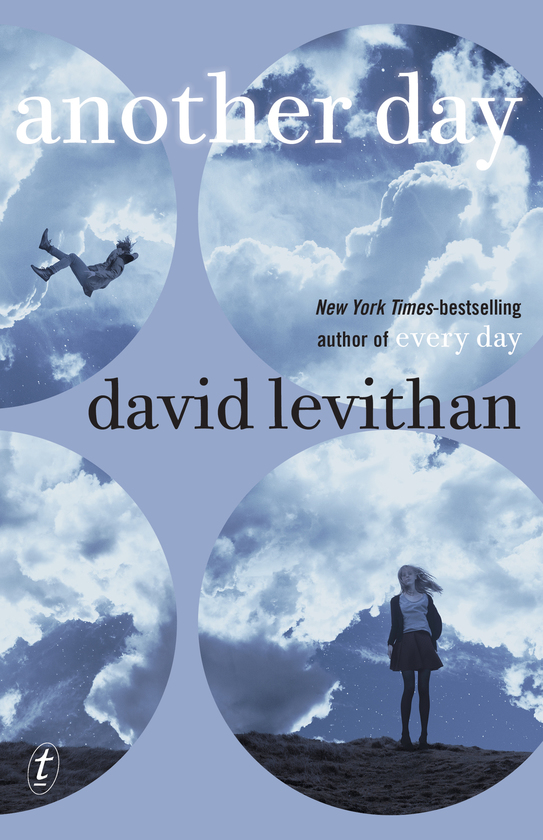 Bestselling author David Levithan (co-author of Will Grayson, Will Grayson with John Green) tells Rhiannon's side of the story as she seeks to discover the truth about love and how it can change you.

Every day is the same for Rhiannon. She has accepted her life, convinced herself that she deserves her distant, temperamental boyfriend, Justin. She's even established guidelines by which to live: Don't be too needy. Avoid upsetting him. Never get your hopes up.

But one morning everything changes. Justin wants to be with her for the first time, and they share a perfect day—a perfect day Justin doesn't remember the next morning.

Confused, depressed and desperate for another great day, Rhiannon starts questioning everything. Until a stranger tells her that the Justin she spent that day with—the one who made her feel like a real person—wasn't Justin at all.